How to Compare Keyword Rank to Website Visibility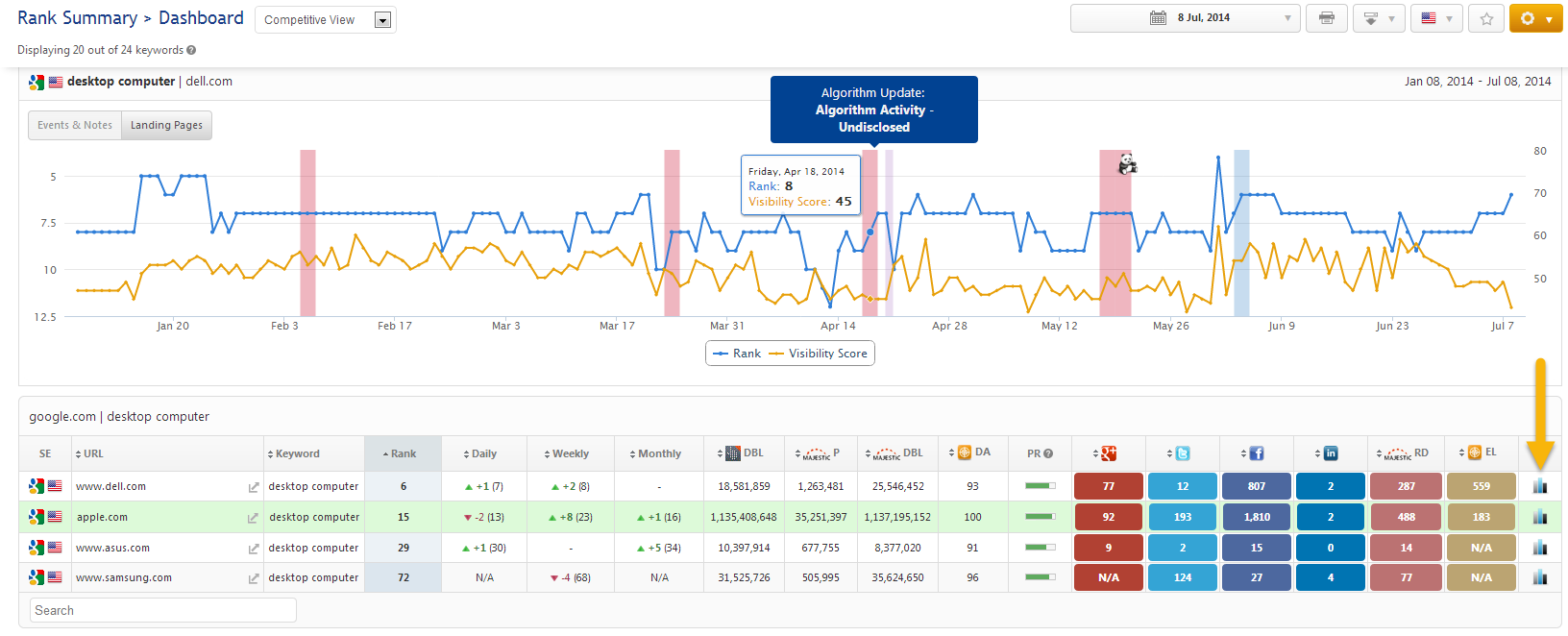 The Rank Ranger daily rank tracker shows changes in domain rankings per keyword, giving important insight into the success of a website. However that is only indicated by the single keyword, it is also important to gain a holistic view of the success of a website across all keywords being tracked, which is why Rank Ranger has included the Visibility Score. 
The Visibility Score added to our Rank Dashboard graph improves the ability to see how the entire campaign is performing in comparison to fluctuations for a specific keyword. The Rank is specific to the selected keyword and search engine, whereas the Visibility Score takes into account all tracked keywords for the particular campaign for the selected search engine and, therefore, differs from the Rank as it is not specific to a keyword, but rather an average score of visibility for the website.
You can see this by clicking the graph icon in the Dashboard (as shown in the image below).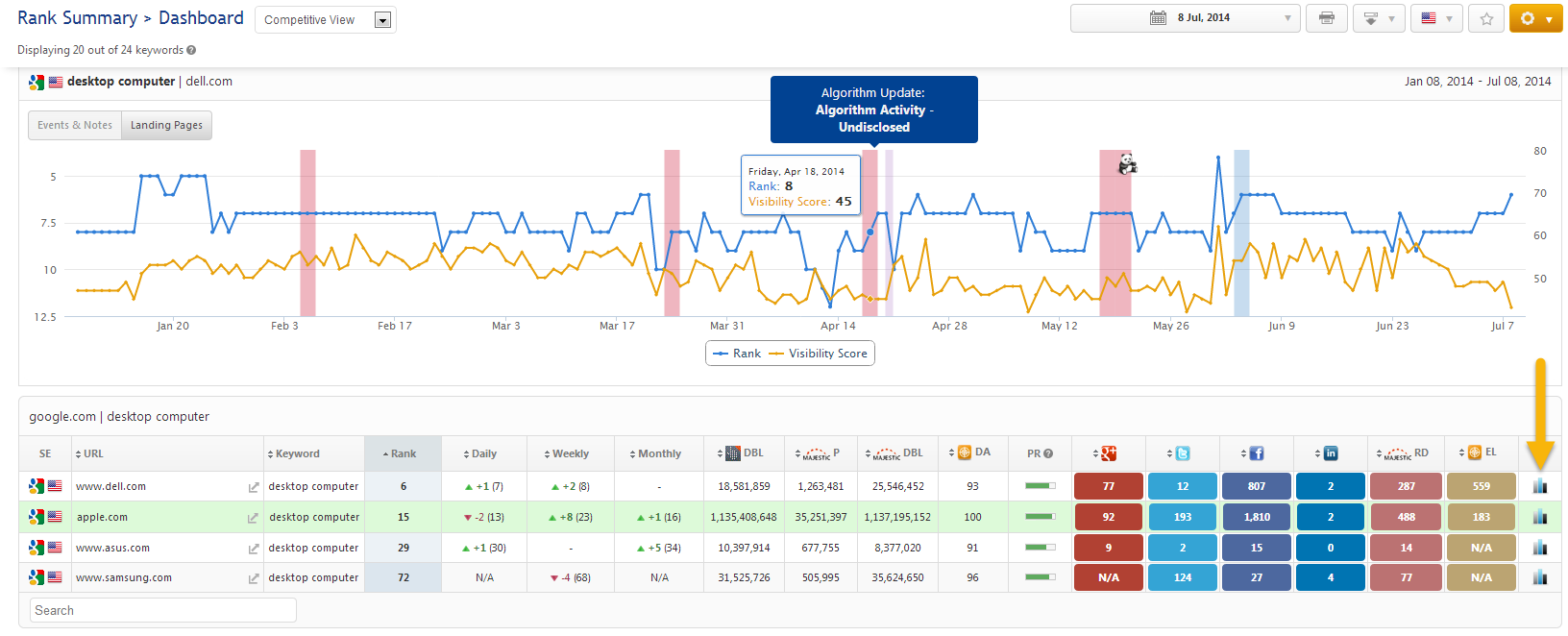 This is extremely helpful when trying to determine whether a change in rank for a keyword has affected the entire campaign's rankings or only the specific keyword ranking. We all want to see the entire campaign performing well with keyword rank improvement, however, it is also important to spot if improvement to one keyword's rank becomes detrimental to the overall campaign performance.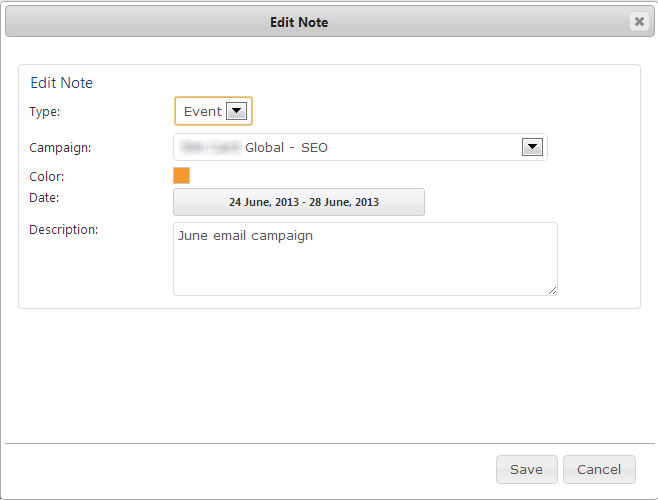 The Visibility Score will also change when new keywords are added to a campaign as the score is an accumulation. Therefore it is a good idea to create an event when new keywords are added or changes are made to the website that could affect rankings. 
The impact of Google algorithm updates on visibility can be viewed in both the Dashboard and Visibility Graphs. For example, when a Google Panda update is displaying in the graph, you might notice a sudden drop in rankings for most keywords, making it easier to immediately identify the cause. The Visibility Graph also allows you to compare your primary domain with competitor domain visibility.
So how is your website visibility and is it in line with your top performing keywords?