Hire The Best Digital Marketing Remote Employee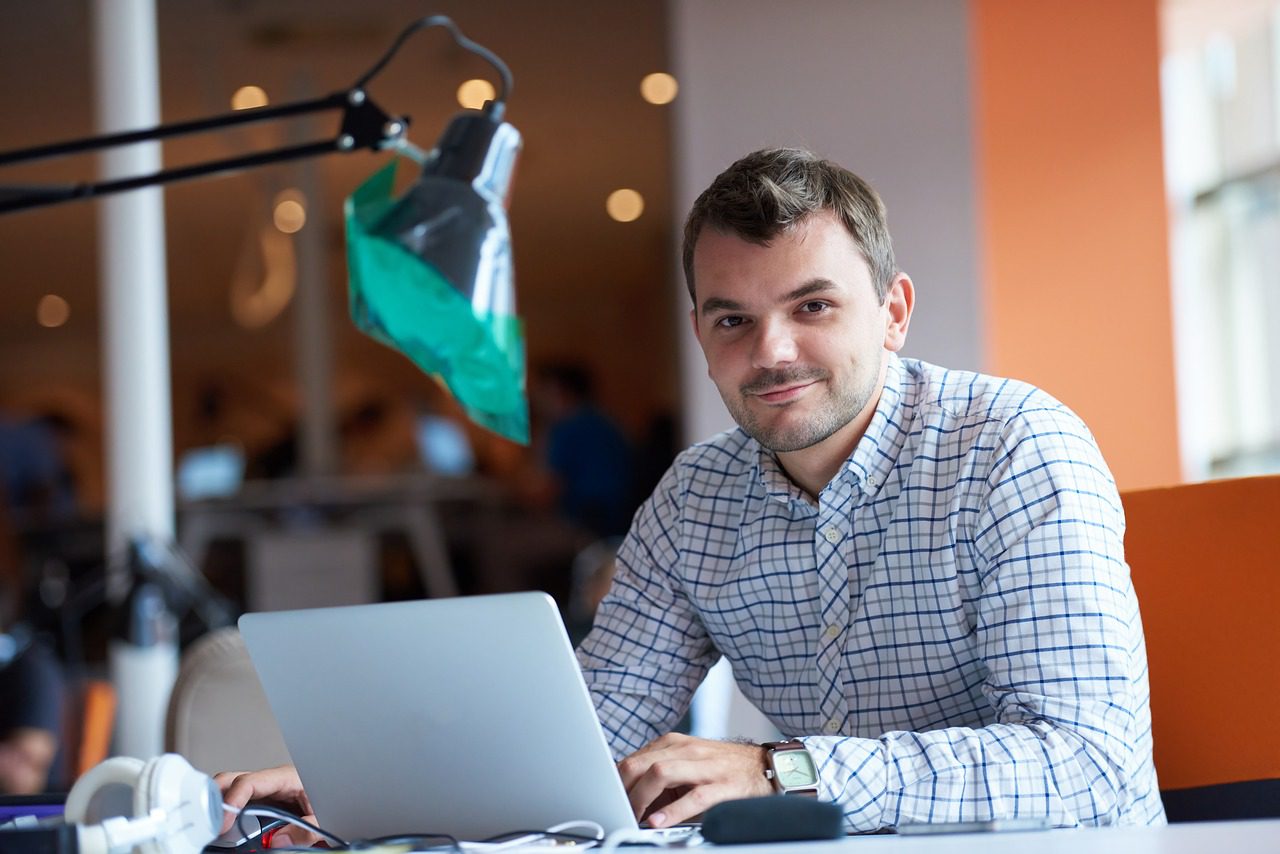 Believe it or not, there is no cookie-cutter way of assembling a digital marketing team. Even if there was, it's always better to hire the best talent after thorough evaluation because your digital marketing team is the lifeblood of your organization. 
In this 21st century, when your digital marketing strategy can make or break your business, it's imperative to have a remote workforce that delivers exceptional results and is always ready to learn and expand their knowledge. 
You need not just one or two high-performing individuals. If your team doesn't have enough arms or hours in a day, your business won't achieve the desired results. 
That's why it's imperative to hire a  remote digital marketing employee that's experienced and talented.
Hiring a jack of all trades will do more harm than good to your business. 
So, how do you hire top talent?
To make your life easier, we're listing a few ways of hiring a digital marketing employee who can deliver on promises and help manage a digital marketing team and busineSs.
Here are seven ways to hire the top talent for your organization.
1- Create your process to hire the best marketing employee
Even in the digital marketing arena, not all jobs require the same skill set. So, regardless of whether you're hiring a marketing team lead or accounts payable specialist for your digital marketing team, don't look for candidates who tick all points of your qualification box. 
Choose only one attribute required for completing a specific job. It could be the ability to lead others or reconcile accounts payable, or something else. You need to test that one attribute to make a logical decision.
For instance, when hiring an accounts payable specialist to manage and keep track of accounts payable, companies often use different assessments to judge suitable candidates.
The accounts payable assessment offered by TestGorilla can help you assess a candidate's skill in recording transactions, managing and reconciling accounts payable, and finding missing information. Unlike other tests, which check only candidates' theoretical knowledge, this assessment focuses on practical and scenario-based questions. 
Also See: What Is Marketing and Its Types
Candidates who perform well in this assessment are likely to possess in-depth accounts payable knowledge and an analytical mind. 
Also, companies often use different psychometric tests to further judge a candidate's abilities to understand a candidate's mental capability and aptitude. 
2- Create a perfect job posting
Just like you hate generic resumes and cover letters, candidates hate seeing copy-and-pasted job postings. For them, you come across as a brand that cannot spend even ten minutes writing a job posting from scratch. So, take a step back and try to answer the following questions:
What business need would a potential candidate fulfill?
How would you measure performance?
What perks do you offer, and what CSR activities do you conduct?
Why would a perfect candidate want this job?
What skills do your top performers have in common?
Answer those questions and explicitly mention your corporate volunteering program. Why?
Because according to research, 75% of millennials prefer taking a pay cut to work for a socially responsible company. Interestingly, the same survey revealed that 80% of millennials feel loyal and fulfilled by working for a socially responsible company. So, if you want to hire top talent for your organization, tell candidates about your volunteer programs or CSR activities. 
Next time you share a job posting, remember to give a little information about the CSR activities because the primary goal of your job posting is connecting with a suitable candidate. 
3- Target your competition
Today, almost all businesses have competition. 
Find ones that are doing right within your industry and try targeting their marketing leaders or team members. 
Search and connect with such talents on social media platforms like LinkedIn. When hiring from competitors, always remember that your competitors are probably doing the same thing, so don't be hesitant about hiring their former or current employees. 
Also See: Best Competitor Analysis Tools
As an employer, you're allowed to reach out to competitor's employees and discuss a potential marketing job opening with them. If they don't respond to your messages, don't pester them and move on to other candidates. But, if they consider your offer, your business is fortunate enough to hire someone who already has in-depth knowledge about your industry. 
However, when hiring such candidates, know about their non-compete clause and complete other legal formalities to avoid hefty lawsuits from your competitor.
4- Search specialized job boards
When searching for candidates with a specific skill set, finding such professionals on specialized job boards makes sense. For instance, if you're planning to hire a remote designer, you can search platforms like Upwork, Toptal, or Fiverr. 
Often, companies find the best talent on specialized job boards, and when hiring a remote worker, this is probably an excellent option. 
Problogger is a great place to find some creative and excellent content writers and copywriters. 
Create a job post and target the community of these platforms to create a marketing team that your competitors will envy. 
5- Overcome the traditions
Who said that only candidates with an MBA degree in marketing are the ones that excel as digital marketers? If you know someone who has a knack for creativity and possesses excellent marketing skills but lacks the qualification, skip your traditions!
Instead, focus on their talent rather than their degree. 
Pin such candidates and assess whether they're a good fit. For instance, if a high school pass out can sell a pencil to you like selling a Lamborghini, hiring such a candidate over a candidate with an MBA degree who fumbles while trying to sell anything makes sense.
Look at the candidate's talent and focus on what's important. College degrees, to an extent, can help you get clients, but it's pure talent and individual abilities that make a business successful. 
Still not convinced?
Look at Bill Gates, Steve Jobs, Walt Disney, Mark Zuckerberg–it's not the college degrees that made them successful, it was their talent!
Respect talent and screw the traditional hiring process if necessary.  
6- Design attractive compensation packages
In the absence of snooker and ping-pong tables and free snacks, how do you plan to keep your remote marketing employees engaged and productive?
As they're working remotely, you cannot provide any tangible benefits like this. 
So, what do you do? 
Design a competitive and attractive compensation package. 
Also See: Digital Marketer Salary in Canada
If you're hiring experienced professionals, consider giving them a decent raise on their existing package. However, consider offering benefits like free mobile phone, internet facility, or one-time home office setup cost if your business cannot offer a raise. 
Also See: Best Social Media Jobs For Teens
When creating a salary package, avoid creating a huge salary gap between team members with similar experience and qualifications. To further attract the top talent from your industry, consider providing perks like tickets to conferences, discounts on groceries, enrolling them in a paid course of their choice, or buying them noise-canceling headphones for taking daily meetings without interruptions. 
Also See: Digital Marketer Salary in USA
Companies that build a culture of giving fair compensation to all employees, even if they're miles or ocean apart, are the ones that are successful and enjoy higher employee satisfaction. 
7- Search globally
There is no reason a creative team like a digital marketing team lives within your business's physical walls. 
So, take your search globally and hire remote workers from across the globe. Apart from widening your talent pool, each global employee is likely to contribute significantly. Plus, it reduces your overhead cost. 
Expand your search and look for candidates who possess the right talent because the physical location doesn't matter in a remote marketing team. 
Regardless of whether you hire a marketing manager from the US, India, Sweden, or Japan, keep one thing in mind:
Never hire candidates solely based on their experience!
Why?
You may encounter a person with years of experience but may lack the basic communication skills required for client interaction. 
Hiring The Right Digital Marketing Remote Employee
With the changing office dynamics and companies preferring remote employees, hiring a suitable candidate for your organization is no longer as easy as a few years ago. 
The process of hiring remote employees is likely different from what you may have been doing all your life. But, as your hiring goals remain the same, adapting to this 'new normal' is a little easier. 
To hire the best talent, a laser-focused approach is something that can make the grass greener on your side. 
So, when hiring your digital marketing team, work smarter and not harder. Take help from specialized assessment tests to gauge a candidate's ability, create a job posting that a job seeker cannot overlook, and focus on hiring talented individuals over experienced ones. 
With the right culture, hiring approach, and strong onboarding program, you can easily hire an all-star remote marketing team that grows with your business. 
The golden rule for success: Remember that you're setting your business up for success when you find a quality employee!
How are you finding the right digital marketing remote employee for your organization?
Do share your thoughts with us by commenting below.