How to Talk to Your Clients About Keywords and Rankings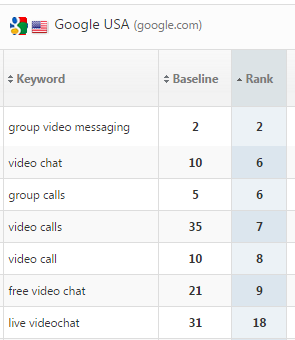 "The single biggest problem in communication is the illusion
that it has taken place." — George
Bernard Shaw
Communication is one of the keystones for success in SEO and
digital marketing. Whether you are an in-house SEO Specialist, or an SEO
Specialist who works with multiple clients, clear lines of communication and
consistent reporting are key factors in maintaining client buy-in and retaining
clients.
Most clients do not understand the many technical factors that
go into making an SEO campaign successful. They are looking for results and
ROI. Most importantly, they are looking to you to deliver both results and a
clear, concise explanation of those results.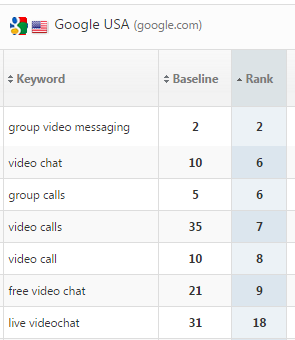 If you have worked in the search marketing world long you have
experienced that moment on a call with a client. You have demonstrated an
increase in organic traffic for the month.
Bounce rate is down, engagement by interested customers is way up, and
you have shown growth in conversions from the month before. You expect to be
lauded as a Hero only to have those expectations dashed when your client says
something like, "All that is great. We're pleased with the progress, but we are
still Number 7 on the first page of Google for 'Widgets and Gidgets Los
Angeles'… We need to work harder on that key term."

 

Work harder? But you have already demonstrated success and
ROI. Sure, you would love to move that keyword from position 7 to position 1,
but all things considered you know that your entire SEO strategy is more than
just that one keyword.
Talking about keywords and rankings can be some of the most
frustrating conversations you can have with a client. But there are strategies
and tactics you can use to eliminate the frustration from those conversations.

 


Set Realistic Expectations
It is not uncommon to get clients who want to rank on the
first page of Google for 10 keywords in 30 days. The refrain, "Well we did it
before back in 2003!" often accompanies that expectation.

 

Everyone within the Internet marketing community knows that
the landscape of search is far different now than it was in 2003. You need to
imprint this knowledge on your client very early on in your relationship. A
great SEO campaign takes time – content creation, content promotion, and
editorial earned link acquisition require months of consistent effort
before bearing fruit.

 

SEO is not a quick fix or a get rich overnight scheme. Your
client needs to see SEO as a long-term investment that will widen his brand
exposure across the Internet, and you are the one that has to implant that
concept in his or her brain at the very start of your relationship.

 

You need to clearly layout a timeline and realistic roadmap to
SEO success at the very start of your client relationships. Explain the process
and give examples on how long it may take to see the kind of results your
client expects. Be honest about the challenges you may face, especially if you
are faced with a site that needs help recovering from a content or unnatural
linking penalty.

 

Under-promising and over-delivering is far better than
over-promising and never being able to deliver.
Establish Goals and KPIs Beyond Ranking
A SEO/Client relationship is like building a house. Build a
house on a well-planned and well-thought out foundation it will stand forever.
Build a house on a poorly constructed foundation it is doomed to collapse.

 

If you base you relationship with a client solely on keyword
ranking then that relationship will forever be about keyword ranking. Every
time keyword rankings slip because of a Google algorithm change your client
will judge you poorly. Every time a keyword under-performs for a month you are
at risk of losing a client to another SEO agency with a slicker sales pitch and
a quick fix for imagined ranking whoas.

 

Make sure you build your SEO / Client relationship on a firm
foundation, incorporating various goals and KPIs. Keyword ranking should be a
part of these shared goals but it should never be the single goal. Focus
instead on KPIs that are relevant to your client's business objectives like
overall organic traffic, telephone and email lead quality, and content
engagement.

 

Having an open discussion about KPIs and goals also allows you
to build a rapport and a relationship with your client. It shows that you are
invested in getting results but also fully committed to understanding your
client's business so you can obtain those results.

 

 


Report Consistently and Honestly
Get in the habit of sending out comprehensive reports every
month to your clients. These reports should include keyword ranking, traffic,
and measurements of other KPIs important to your client. Then schedule a time
to review the report, page by page.

 

Make sure that your reports are also honest and transparent. A
client site got smacked by a Google Algorithm change and lost ranking on
certain keywords?  Mention that in your report, then go on to outline a plan to
address the situation. Honesty is the building block of a great relationship.
Earn the trust of a client, even through rough times, and he or she will stay
with you for years to come.