Successful Online Marketing with Limited Budget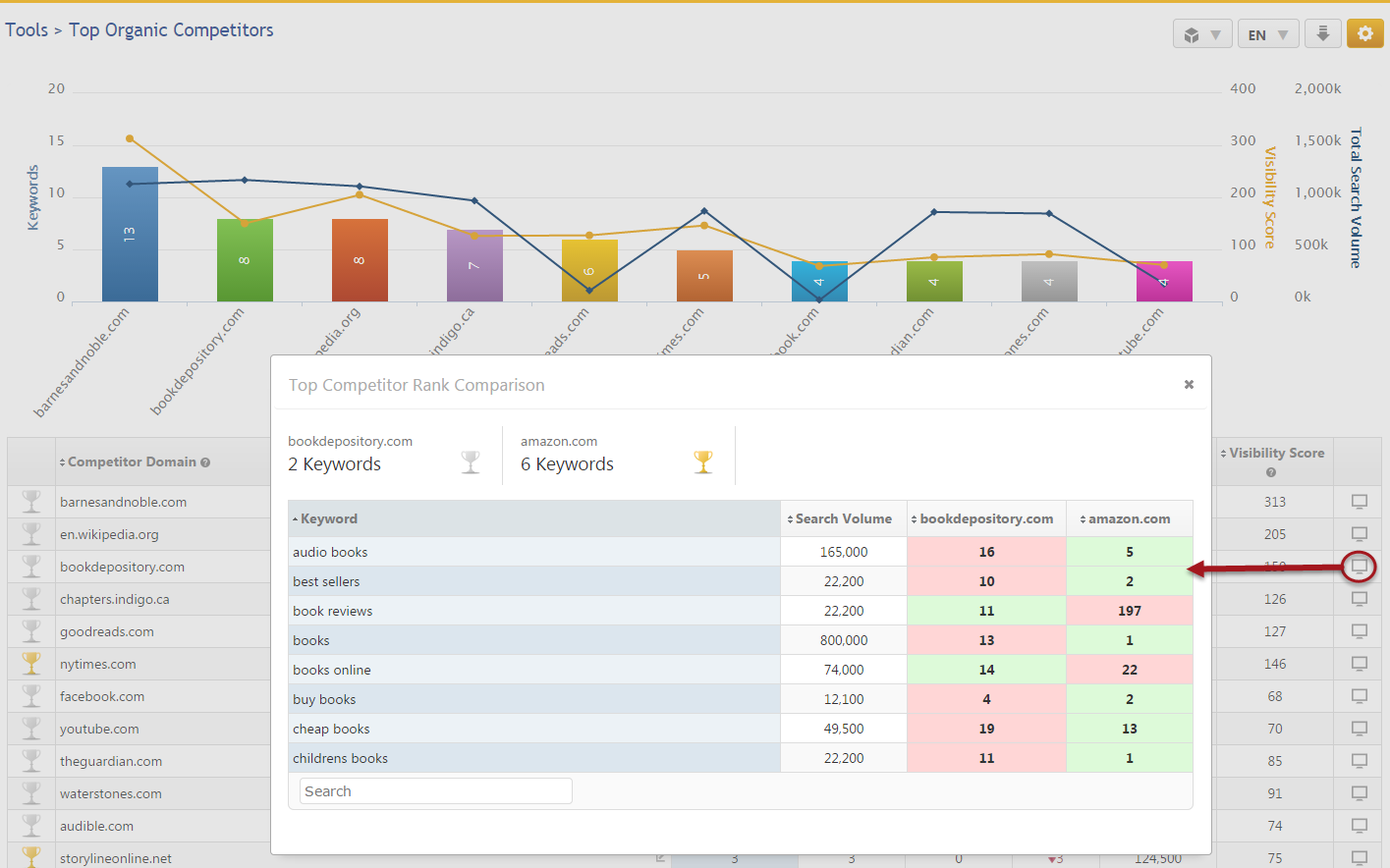 For many business PR and marketing are major expenses, and expenses that might be difficult to fit into their budgets. There are ways to avoid spending money on marketing and advertising before you can afford it, by promising yourself to make the money, before you spend it. 
That simple? Not always… but a good way to begin making money, and the foundation to your future success.
Search engine optimization, behind the
scenes work to grab a top SERP position can in many cases be the beginning of a success story, and the first step towards paid advertising – usually a Google AdWords campaign, banner advertising or offline marketing – whichever way you prefer your advertising strategy to be. Traffic to your website brought via SEO is usually among the strongest traffic you can get since your visitors  searched for what's on your site already, before they came to your site, and what you're offering, unless your keywords aren't optimized for the right inner page, which is another issue itself, but not for me to dig deeper into today.
For successful online marketing you should always ask yourself two simple
questions, and answer them. Even before you get started, and in case you don't have the answers, figure them out.
Who are Your Top Organic Competitors?
It is very hard to do marketing for yourself, or anyone else, unless you know who you're competing against, and what kind of marketing they are doing. Let's say you're selling running shoes in Sydney. Unless you know what your competitors are doing, or aren't doing – how can you then know what to do yourself? There are many different ways to figure out who you're competing against, some ways cheaper and simpler than others, the choice is yours. You can either do it manually yourself using Google, Bing,
Yahoo and hundreds of other search
engines, and simply search for relevant keywords to your business. This is the cheapest way to figure out who your competitors are, but very time consuming (and for most businesses, time is money). 
Or, you can do a survey, using a third party company…
time consuming and expensive. Pretty much the opposite of what you're looking for at the moment. Another way to figure out your competitors, and probably the best way, would be to use an SEO rank tracking tool that provides you with all the necessary data, such as average searches for your keywords, suggestions for On-Page SEO updates – for as little as $19 per month.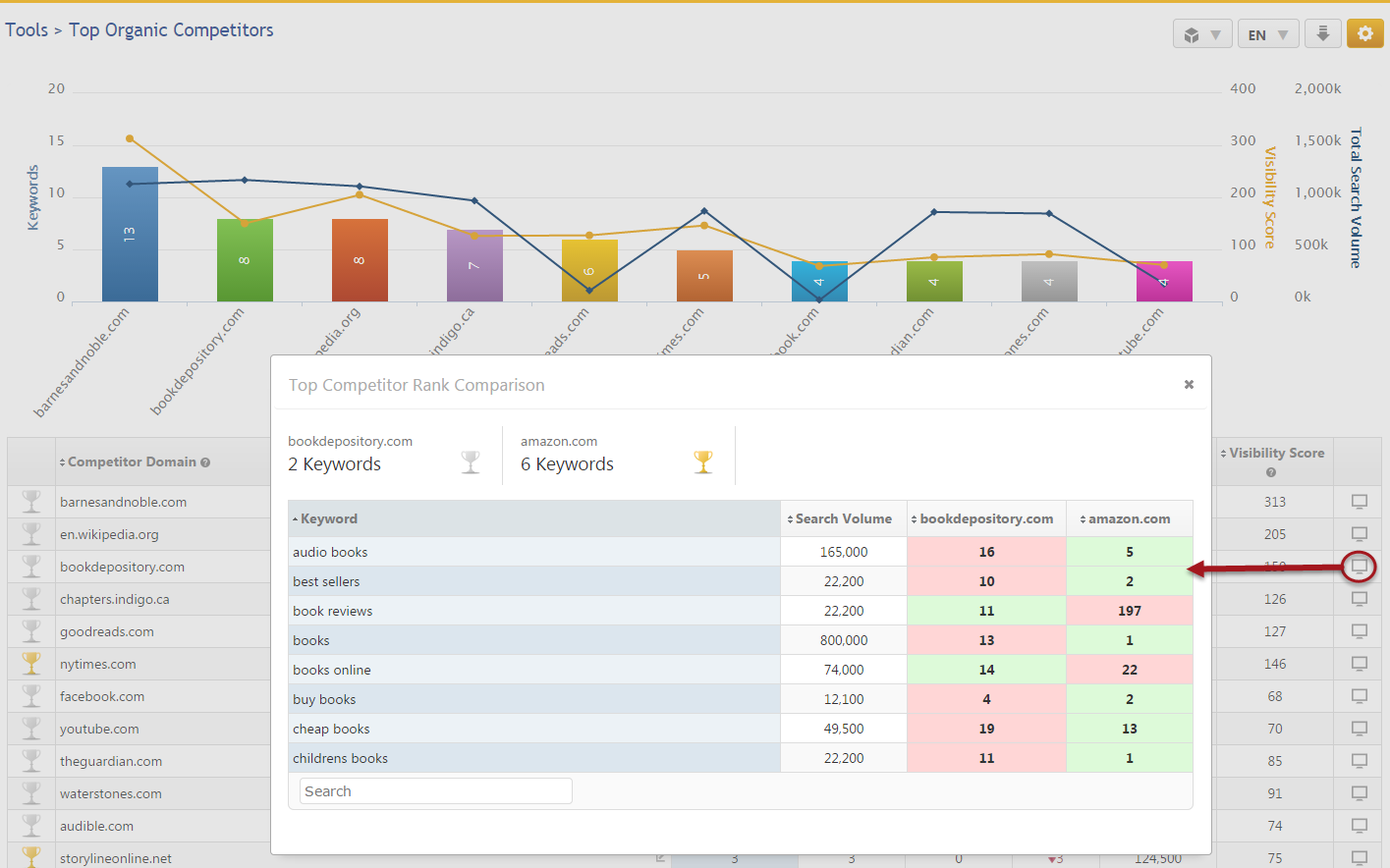 Once you have this basic information, it's time to get started improving your SERP position and your visibility online.  When you've climbed the Google ladder a page or two, and your sales are increasing, then it's time for step number two – to invest some money, to potentially make a lot of money.
Who are Your Top PPC Google AdWords Competitors?
When you have figured out your organic competitors,
its time to find out who's competing against you using paid search engine advertising, more specifically PPC and Google AdWords. Similar to tracking down your organic competitors there are several ways to track paid ones: manual searches i.e., "shoes in Sydney", or a tracking software, such as this Top Paid Competitors report to find out who's beating you in the top SERP positions.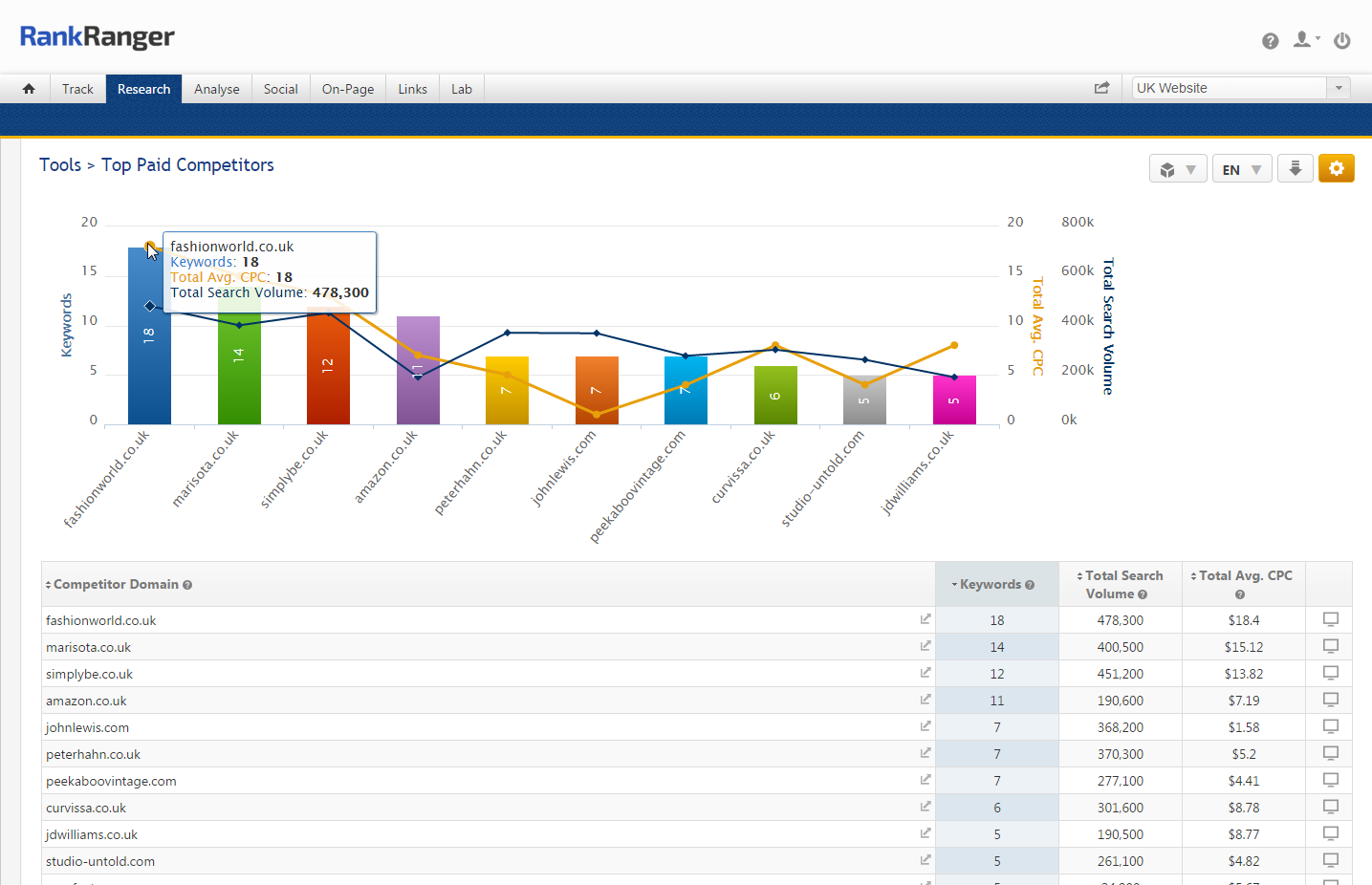 Discover your and your competitors overlapping keywords with one simple mouse click – these are your top competitors. It's as simple as it sounds.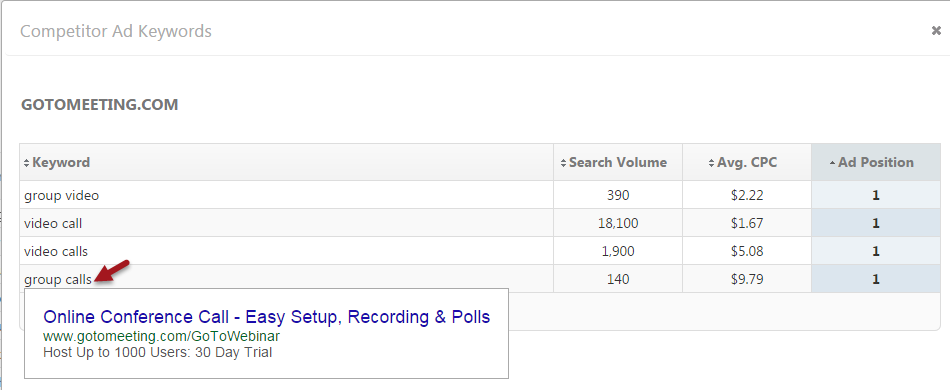 With this
information, and the SEO optimization you conducted following the instructions above, it's time to start your AdWords campaign, with the revenue earned from your organic traffic.  That means no upfront financial investment for your marketing, only your own time.

And the Conclusion is…
You're not getting rich by earning a lot, you're getting rich by not spending everything that you've earned. That mindset applies to everything in life, but even more so to online marketing.  Make sure not to spend a fortune before you know
what what
will provide the best ROI.  Make sure not to "think you know" what should be
done,
until you have done your research.  Make sure to minimize your costs, until you have the revenue for the next big step.
SEO is the
cheapest, and
far most effective way to develop great inbound marketing for your business. And with the traffic coming to your site, increased marketing
may  soon be necessary.  So why spend money on nothing, when you can spend nothing on something?