Google Hacked Site Algorithm Update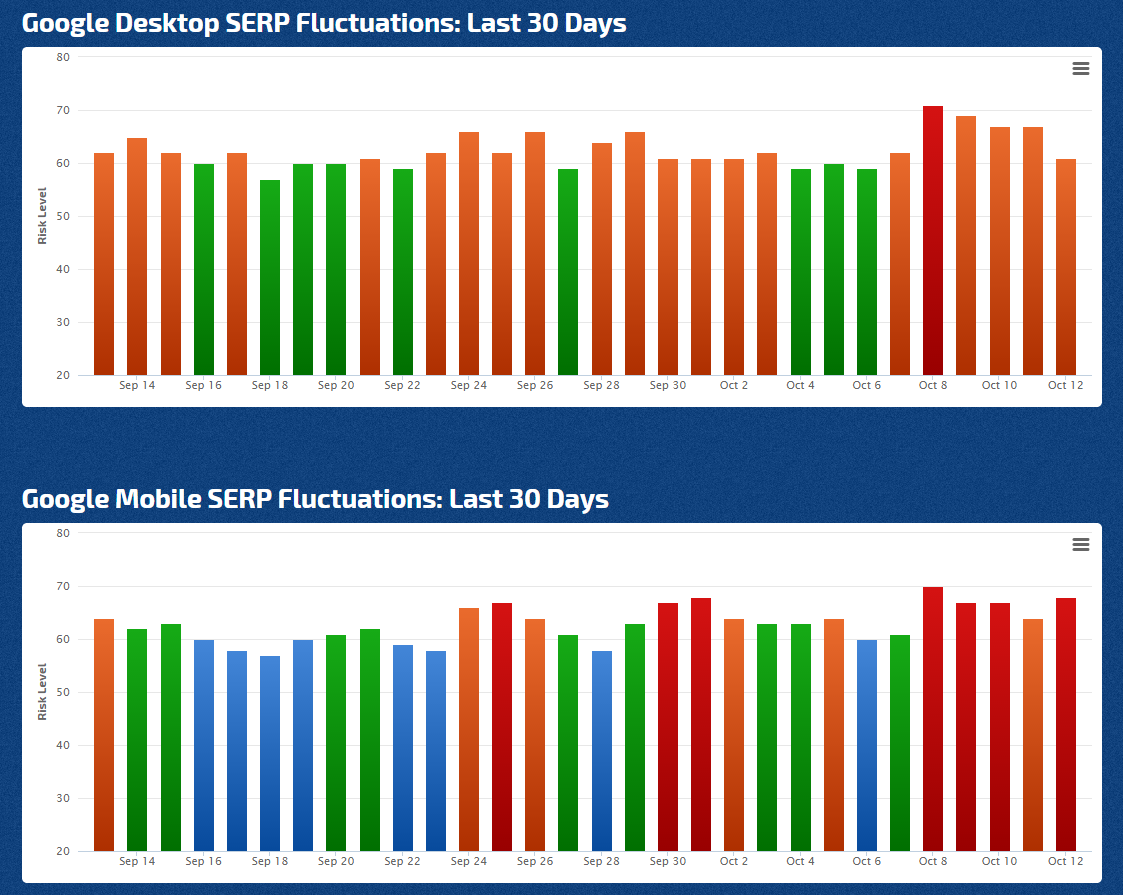 Google announced, that they are now making efforts to remove sites that have been hacked from search results to improve the quality of search. Specifically Google states, we are going to
"tackle hacked spam in our search results. A huge amount of legitimate sites are hacked by spammers and used to engage in abusive behavior, such as malware download, promotion of traffic to low quality sites, porn, and marketing of counterfeit goods or illegal pharmaceutical drugs, etc."
Google's blog goes on to say that 5% of queries will eventually be impacted and that this algorithm update will affect queries across the board and will affect search in multiple languages. Google will reduce the total number of results shown, so hacked sites, whether they are on page one or page 249 of Google results will be removed.
This, along with the ongoing Panda update and other Quality Updates have effected Search results over the past month. You can see this reflected in the Rank Risk Index. Since mid September, more days have shown high volatility than have shown quiet, especially in Google's mobile search engine.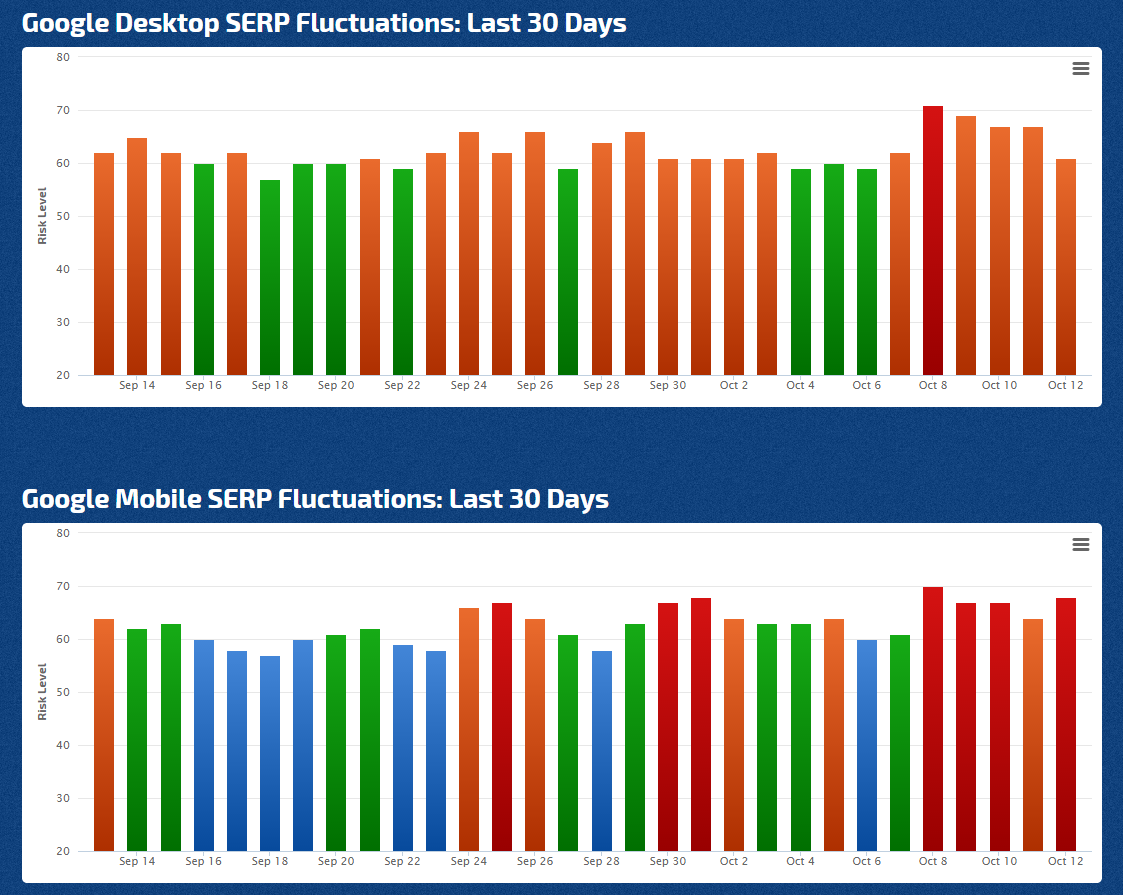 Keep close to the risk index because Penguin, another algorithm update run periodically is due to roll out before the end of the year sometime, perhaps sooner than later. Where Panda looks for spammy thin content and low quality ad laden pages, Penguin looks for unnatural links to or from spammy or valueless sources.