Bing Mobile Friendly Test Tool Goes Live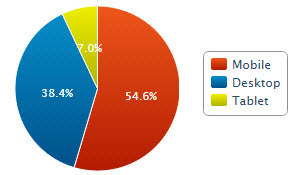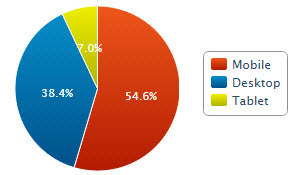 Since Google launched their mobile-friendly testing tool, approximately a year ago, the importance of optimizing websites for mobile devices, not only for desktops, has been a hot topic among SEOs all around the world. Just a few days ago, a couple of months later than expected Bing has announced the launch of their mobile-friendly test tool. A tool that was already being announced back in May 2015, and promised to be released in the late summer. But better late than never – now it's here. Ready to be used. 
Among Bing's criteria for a site to be considered mobile friendly, we see that it's pretty similar to some of Google's measurements:


Whether Viewport is configured correctly

How wide the page content is

How reader friendly the content is

How much space is between the links on the page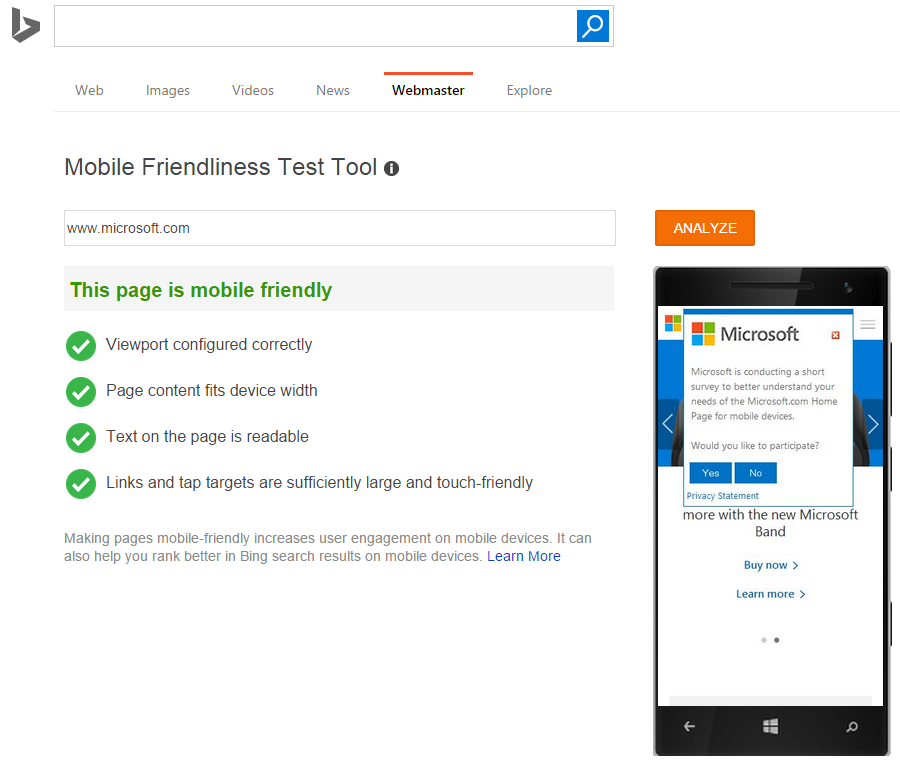 The question that comes to my mind straight ahead is "why"?  Why has Bing all of a sudden launched a mobile friendly testing tool that seems to be a clone of Google's? 
Whether Bing Webmaster Tools is trying to gain some market share, or simply trying to keep up with the competition for the sake of their own loyal customers or perhaps something else, only Microsoft knows.  I'm wondering if Bing Webmaster Tools will soon be renamed "Search Console".